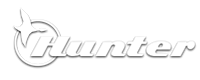 ODAT Tracker

Deal tracking software for outdoor gear & apparel
Free

Wx

U.S. weather app, named a Mac Gem by Macworld magazine
$11.99
- iPhone, iPad, and Mac OS X App Development
- Computational Fluid Dynamics Analysis
- Mechanical/Aerospace Engineering and Consulting
Hunter Research and Technology works on task-based projects for a variety of customers around the world. Approximately 60% of our time is devoted to iPhone development work for clients, who include Fortune 500 corporations, small companies, and mom/pop operations. If you have an iOS app project that aligns with our competencies in augmented reality, sensors, navigation, location services, weather, engineering, or vehicle performance, contact us to discuss the project and receive a price quote for development.
Hunter Research and Technology develops smart, fun, and indispensable apps for iOS devices and Macs. The company is run by Dr. Craig Hunter, a mechanical/aerospace engineer with over 20 years of experience in engineering and software development. Equally at home running simulations on a supercomputer, skiing down a steep mountain trail, or sitting behind the wheel of a farm tractor, Craig brings a triple threat of rocket scientist brainpower, adventurous thinking, and practical know-how to all of his work.

Craig has extensive experience in programming, app development, and scientific computing on Mac OS X and iOS. He received the NASA Software of the Year Award and an Apple Design Award (Best Scientific Computing Solution on Mac OS X) for his contributions to the NASA TetrUSS CFD software suite. TetrUSS is used for multiple classes of aerodynamic analysis in government, industry, and academia throughout the United States.

Craig founded Hunter Research and Technology in 2008 to create innovative and compelling apps that take advantage of the advanced hardware and software capabilities of iOS devices and Macs. The company has numerous apps on the iTunes and Mac App Stores, and develops apps for a range of clients worldwide.


Delusional April 26, 2011

The PlayBook lands RIM in pre-underdog status April 19, 2011

Theodolite HD Arrives for iPad 2 March 17, 2011

On the topic of GPU acceleration in a mobile OS January 4, 2011

On Palm, Competition, and iTunes Sync October 4, 2009

Palm needs a homerun, but bunted with the webOS SDK July 17, 2009

Development of the Mars Flyer iPhone App July 5, 2009

10.5.3 Fixes DNS Problems Plaguing Some Leopard Users June 3, 2008

In an iPhone-enlightened world, Kindle has an obvious flaw November 21, 2007

iPhone web app development has its limitations August 20, 2007

There's way more to Intel Inside than a sticker August 17, 2007


- Contact Tech Support (Help, Questions, Feedback)
- Contact Craig (Principal and Lead Developer)
- Contact Todd (Sales, Marketing, New App Business)
You can also connect with us on: Twitter Facebook

Note: When contacting us for tech support, please include the name of the app you're using, along with any pertinent device and OS info.